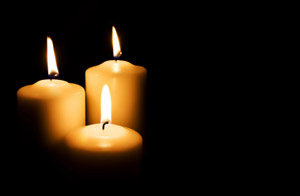 Many of us with vasculitic disease are past the first flush of youth and may have been living with the disease for many years. It is a sad fact, but not altogether surprising, that we are notified of a few deaths each year.
Often donations or funeral collections are made and given to the charity in memory of a particular loved one. Most, but not all, suffered from vasculitis themselves, or probably a family member did.
We are extremely grateful for the kind donations, often collected in lieu of flowers, and for other bequests which are made to Vasculitis UK at this very sad time for the family and friends.
We are also very grateful that some of our members remember the charity in their wills.
If you wish to make such a donation then please contact our helpline by phone on 0300 365 0075, or by e–mail
Donations can be also sent by post to our Secretary, Susan Mills, West Bank House, West Bank, Winster, Derbyshire DE4 2DQ.
You may also like to see our In Memory page.