It can be difficult to obtain travel, life and health insurance when suffering from diseases such as vasculitis. Often pre-existing conditions are excluded and, if covered, the additional supplements can be high. However, the cost of medical treatment, when travelling abroad can cost the patient requiring medical treatment, many thousands of pounds.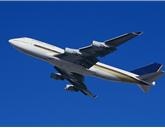 Travel insurance
Travel insurance is essential for travel outside the UK, and for some people with a complicated medical history, the cost can sometimes be a shock. It is worth checking the cost of insurance before you go too far in developing your travel plans.
GHIC replaces EHIC
The European Health Insurance Card (EHIC) card has now been replaced by the Global Health Insurance Card (GHIC). Despite the name, it is also a Europe-only scheme. The benefits are similar to those that had been provided by EHIC.
UK-issued European Health Insurance Cards (EHICs) are still valid within the EU until their expiry date – but will only offer the same cover as GHICs. Note that the GHIC does NOT cover Norway, Iceland, Liechtenstein and Switzerland, which were covered by EHIC. (But you may be able to use a UK passport to get "medically necessary" healthcare in Norway).
Once your EHIC has expired, you'll be able to replace it with a GHIC.
A GHIC is free of charge (as was EHIC). Beware of unofficial websites, which may charge if you apply through them.
You can read further information regarding the GHIC on the NHS Choices Website and on the main UK government website. Which? also has an explanatory article.
Companies specialising in travel insurance for pre-existing conditions
Mainstream travel insurers will cover some existing conditions. Start by trying one of the price comparison sites (eg comparethemarket.com) and see what they can offer. Some conditions will see you offered cover at normal prices, and some will see you offered cover but at a price that is quite a lot more than normal prices (and perhaps more than a specialist insurer would quote).
Volume insurers are set up selling simple products in large numbers and will decline cover altogether to many people with existing conditions. They will of course suggest "partner" firms who can quote – but do shop around. There are a number of companies specialising in travel insurance for patients with pre-existing medical conditions. The companies listed below have been used by Vasculitis UK members and we have received good reports on their services and conditions. Prices vary a lot, so shopping around is well worth the effort.
If you cannot find insurance at a viable price, don't write off your plans for ever. Time is a great healer as far as insurance goes – you may get a better quote when the time since your last hospital admission clicks past 12 months, or when the gaps between your checkups increases.
Vasculitis UK is always pleased to hear the personal experiences of members using other companies. Also, if you use the services of any of the companies mentioned below we would be pleased to hear of your experience with them and whether you would recommend the service provided.
Please note: Vasculitis UK are not recommending any of the following and do not have any links with these insurance providers. These details are given in good faith and for information only.
payingtoomuch.com (in conjunction with the Daily Telegraph) offer a comparison of insurance offerings.
Medicaltravelcompared.co.uk – price comparison for those with existing conditions
Fit2Travel – make a feature of accepting existing conditions
Staysure: Cover for pre-existing medical conditions up to age 85. www.staysure.co.uk/travel-insurance Phone 0843 249 7656.
Freedom Insurance Services Ltd offer a high level of service for those with pre-existing medical conditions. Contact: Freedom Travel Insurance, Richmond House, 16-20 Regent Street, Cambridge, CB2 1DS. www.freedominsure.co.uk/ Call 01223 454 290
Goodtogo Insurance have been recommended for offering a high level of cover for pre existing conditions at a reasonable price. www.goodtogoinsurance.com/ Phone 0844 334 0160
Also recommended by a member for their coverage of pre-existing conditions is insureandgo.com
JustTravelcover: Chris Newton and his staff offer "a service where member's interests are paramount" whether this is cover for pre-existing medical conditions or for clients over 65. Please mention Vasculitis UK when requesting details from JustTravelcover: www.justtravelcover.com/ Phone 0800 294 2969
Medici Travel Insurance: Cover for pre-existing medical conditions. Recommended by two Vasculitis UK members. www.medicitravel.com/ Phone 0845 8800168.
The Post Office offers different levels of travel insurance. Like most insurers they have specific rules regarding pre-existing medical conditions which relate to the proposer and to any other member of the party to be travelling.
Virgin Insurance: Cover for pre-existing medical conditions and for over 65's.www.virginmoney.com/virgin/travel-insurance/ Phone: 0844 888 3900
Towergate Insurance are brokers who can help get quotes for pre-existing conditions
Many bank accounts offer special packages and often these include free holiday travel. Where pre-existing medical conditions exist many of these packages will carry a supplement payable to the actual company offering the insurance on behalf of the bank.
As with all insurance applications, it is essential that the information given is absolutely correct. There have been instances where insurers have refused to pay because the illness or problem has not been fully disclosed. Where pre-existing conditions have been reported to the insurer it is best to request a written acknowledgement.
Life insurance
moneysworth.co.uk are well-reviewed brokers who specialise in finding Life Insurance cover for people with existing health conditions.
Health insurance
Companies offering health insurance, such as BUPA, each have their own rules regarding acceptance of persons with pre-existing medical conditions. Each company will differ and the proposer should contact the company with which they are seeking cover.
Mortgage protection/Loan protection/Occupational pension plans
As with all types of insurance, any pre-existing or previous illnesses will have to be declared. This may result in additional premiums being requested or claims involving these illnesses being excluded from the cover. Where long term insurance/protection is required the company may limit the cover available. Discussion with the representative of the company concerned is advised.

Genetic Alliance UK "Asking the relevant questions, Insurance Project Report, 2010" Genetic Alliance UK has undertaken some work on insurance and details can be found at: Genetic Alliance UK