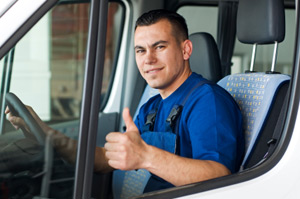 How much an employee tells the employer about their illness is a personal choice. However, if the employer knows the difficulties being encountering the better able he/she will be to offer help and advice regarding the employee's ability to remain in employment or to arrange more suitable duties.
If a company has an occupational health physician it may be helpful to speak to him/her if encountering difficulties undertaking normal duties.
Further advice can be obtained from your local Citizens Advice Bureau.
Statutory Sick Pay
If you are unable to work because of illness it may be possible to get Statutory Sick Pay (SSP). It is paid by the employer and can be paid for up to 28 weeks.
If you are working under a contract of service (even if only for a short period and have done some work), you are entitled to SSP if the following apply:
You have been sick for at least four days in a row (including weekends and bank holidays and days that they do not normally work)
You have average weekly earnings of at least £111 a week (as at 2014)
Average weekly earnings are calculated by using earnings in the eight weeks before sickness began.
To get SSP you must:
tell the employer that you are sick
if asked by the employer you must provide some form of medical evidence from the eighth day of illness.
Occupational sick pay schemes
If the employer has a sick pay scheme, which is equal to, or more than SSP, they do not have to operate the SSP scheme. The employer may also have different rules for payment, which the employee must keep to receive payment.
If you are sick after 28 weeks of occupational sick pay, or if this ends earlier and you are not entitled to SSP, the employer must provide a form (SSP1) which enables you to claim Employment and Support Allowance.
If working abroad, you may be able to get SSP if the employer pays National Insurance contributions on your behalf. It is possible to go abroad to visit and still claim SSP provided proof of continued sickness is provided.
Serving members of the Armed Forces cannot get SSP, but members of their families may qualify, if they satisfy the conditions for payment.
Full details on SSP are available in English and Welsh at: UK government – Statutory Sick Pay (SSP)