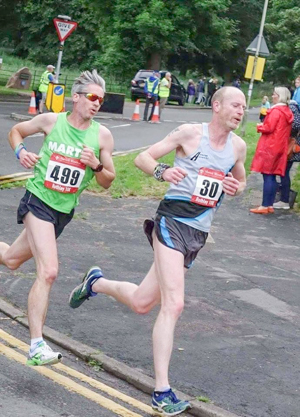 Usually marathon training is a strictly structured 16 week plan of long runs, tempo and speed work. With a young family I have never been able to stick to any of that, so with having GPA ( Wegener's Granulomatosis ) on top, this was going to be no different.
As predicted my training did not follow any plan whatsoever, with only 4 long runs of 15, 2 x 16, and a 17 mile completed in March, just before my 3rd infusion of Rhituximab. This was at the time of the Ashby 20, a race many runners locally use as a prep for London, and a race I had intended to do. So just a few days after Rhituximab, I decided it was wise to pull out.
With only 17 miles done as my longest run, on the 24th April I lined up on the GFA (Good For Age) start at Greenwich Park, London with thousands of other runners. The only plan I had was just to get round, and if possible under 3 hours 15 minutes, the time I needed to guarantee entry next time.
The gun goes off, and you jog off, you can't go much quicker as the crowds are huge. It takes a mile or 2 to thin out and strangely it feels easy, and you find it hard to hold back, the first 4 miles I completed at 6min 45sec pace, over 20 seconds quicker than I'd planned. If I didn't slow down, I would hit the wall for sure. It was at this point I noticed a fellow Charnwood AC runner, who like me had set off to fast but wanted to run around 7.10 pace. So for the next 11-12 miles we stuck to our desired pace.
Going through halfway at 1hr 32 I felt strong, and this also gave me time for the inevitable slowing down of the second half. With 10 miles to go I was back on my own, so I slipped in a few quick miles, and then 20 miles came, and so did the hurt. This was unknown territory for me, I had not ran this far since my last London in 2013, and not with this disease.
This is where I have thank Andrea, my wife, the previous day she had my name printed on my Vasculitis vest. Hearing people shouting and cheering me, spurred me on. Thinking about the last two and half years of my GPA life, spurred me on. Thinking about each and everyone who had sponsored me, spurred me on, but most of all YOU. This was about me, but also about everyone. Putting our troubles to one side, being able to do what we want, telling all Vasculitis diseases to do one. We are stronger together, and I was thinking about all of us over the last 6 miles. Yes I got slower, I wanted to stop, but no way was I going to. I was running to beat Vasculitis, and I did.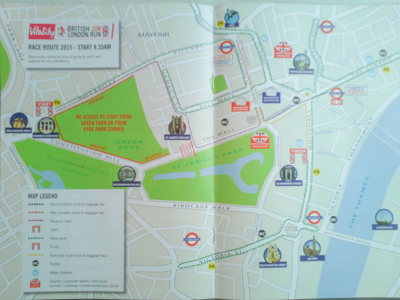 3 hours 7 minutes 37 seconds after setting off from Greenwich Park, I turned onto the Mall and aeroplaned into the finish. Never before has a race meant so much, yes I run 10ks, and half marathons often, but a marathon, quicker than my first one. I was happy, I was over the moon.
KEEP FIGHTING, WE CAN.
Martin Makin