Prescription charges and exemptions only apply in England. In Northern Ireland, Scotland and Wales there are no charges for prescriptions.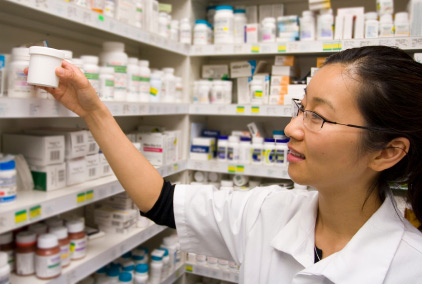 In England free NHS prescriptions are available if, at the time the prescription is dispensed, you:
are 60 or over
are under 16
are 16-18 and in full-time education
are pregnant or have had a baby in the previous 12 months and have a valid maternity exemption certificate (MedEx)
have a specified medical condition and have a valid medical exemption certificate (MedEx), eg (note: some contain exceptions)
have a permanent fistula (eg, laryngostomy), Diabetes insipidus, Diabetes mellitus, Hypoparathyroidism, Myxodema, epilepsy requiring continuous anticonvulsive therapy
have a continuing physical disability which means you cannot go out without help from another person and have a valid MedEx
hold a valid war pension exemption certificate and the prescription is for the accepted disability, or the individual is an NHS inpatient.
You are also entitled to free prescriptions if you or your partner (including civil partners) are named on or are entitled to an NHS tax credit exemption certificate or a valid HC2 certificate (full help with health costs), or you receive either:
Income Support
Income-based Jobseeker's Allowance
Income-related Employment and Support Allowance, or
Pension Credit Guarantee Credit.
You are also issued with a MedEx if you are undergoing treatment for cancer. This includes treatment for the effects of cancer or for the effects of cancer treatments. Vasculitis is not a disease which automatically qualifies for free prescriptions.
Full details on NHS prescription charges and exemptions in England (including a translation link to several languages) can be found at: NHS Choices – Help with prescription costs
Information pamphlets are also available from pharmacists, local post offices, health authorities or benefits agencies.