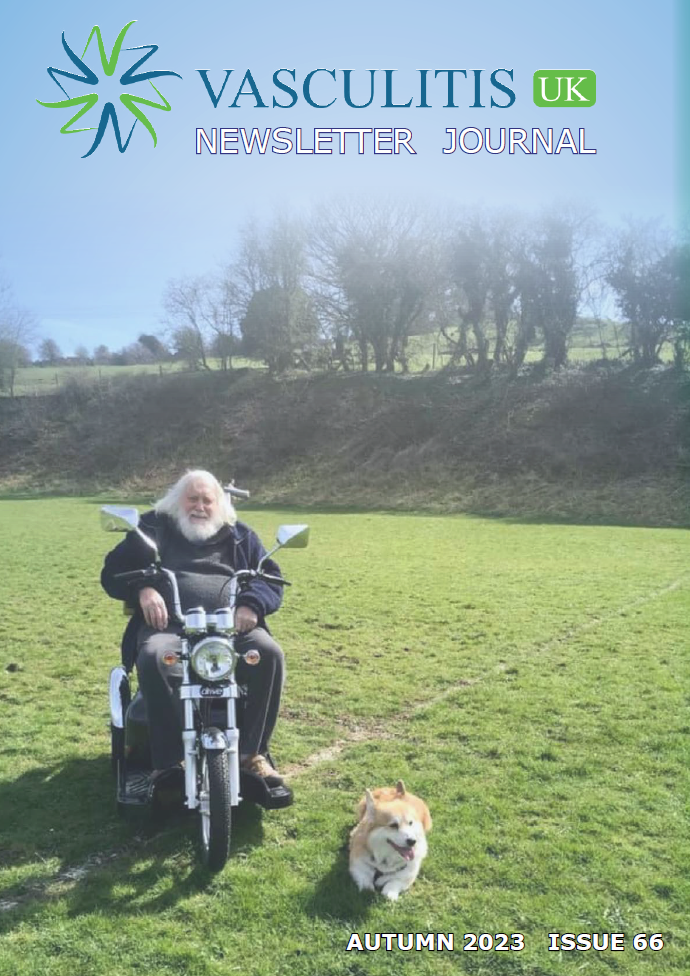 This high quality interesting and informative newsletter is published twice yearly in the Spring and Autumn. There are medical and scientific articles, written in plain English, blended with personal stories, reports of events, diary of forthcoming events, activities of fundraisers and so much more.
The newsletter is sent to members by post. It is the main way that we have of keeping in touch with our members. You can, if you wish, receive notification electronically rather than receiving the newsletter by post.
The charity does not make a charge for the newsletter, however, it does cost at least £3 a copy to produce and post.
To enable us to use the voluntary donations we receive for the benefit of all vasculitis patients, we would appreciate it if subscribers could donate at least £8 a year to cover the cost of these two newsletters.
If you wish to be added to the mailing list for copies, please complete our Membership Form. We have separate forms for patients/carers/friends, and for health professionals.
The latest newsletters and e-News together with back copies are available to view as PDF downloads – see links below:
Newsletter/Journal Downloads
A guide to the important articles in the above Newsletter/Journals can be viewed at: Guide to Newsletter/Journal Articles
e-News Downloads
If the links don't work for you, you may need to load or update Adobe Reader